As Trump calls for Judge Tanya Chutkan's recusal from his January 6 case, a new instance of a potentially biased courtroom remark has come to light.
Political commentator Julie Kelly acquired a transcript from a separate sentencing conducted by Judge Chutkan, involving a defendant from the January 6 incident, during which the judge made bold false statements about the Capitol protest.
During her sentencing, Judge Chutkan brazenly made false statements about the January 6 Capitol riot, describing it as an 'armed attempted overthrow of this government.'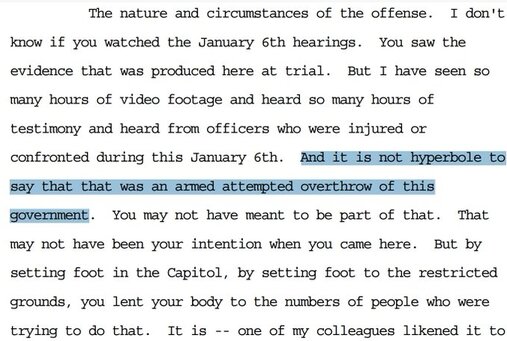 Judge Chutkan also mentioned that on January 6, lawmakers inside the Capitol looked outside and saw "gallows being erected."
This never occurred. There is no video evidence to support this ludicrous assertion.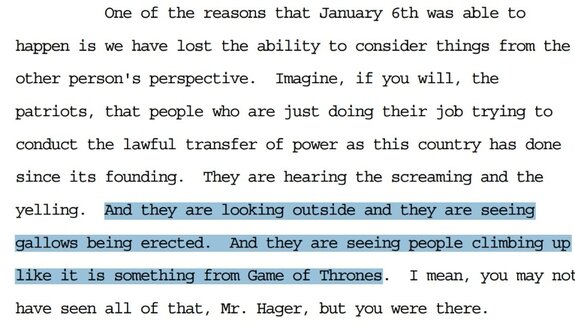 Judge Chutkan also stated that the January 6 protesters tried to violently overthrow the government.
She has already formed a firm opinion about January 6, and yet she is permitted to oversee Trump's trial, where the former president faces four federal charges: Conspiracy to defraud the United States, conspiracy to obstruct an official proceeding, obstruction of and attempt to obstruct an official proceeding, and conspiracy against rights.
Last week, President Trump's legal team submitted a motion in a federal court in Washington, D.C., requesting that Judge Tanya Chutkan, an appointee of the Obama administration, recuse herself from Trump's January 6 case, which is being brought by Special Counsel Jack Smith.
Here's one example of a disqualifying statement per the motion filed last week.
In October 2022, before the Special Counsel's appointment or the filing of this case, Judge Chutkan stated:
"This was nothing less than an attempt to violently overthrow the government, the legally, lawfully, peacefully elected government by individuals who were mad that their guy lost. I see the videotapes. I see the footage of the flags and the signs that people were carrying and the hats they were wearing and the garb. And the people who mobbed that Capitol were there in fealty, in loyalty, to one man — not to the Constitution, of which most of the people who come before me seem woefully ignorant; not to the ideals of this country; and not to the principles of democracy. It's a blind loyalty to one person who, by the way, remains free to this day." United States v. Christine Priola 1:22-cr-242, ECF #66 at 29:17–30:3 (sentencing transcript) (emphasis added) (relevant portions attached as Ex. A).
How is this woman allowed to oversee Trump's January 6 trial?
Share your thoughts by scrolling down to leave a comment.