Austin, Texas is sometimes referred to as "San Francisco on the Brazos" for this reason.
On Wednesday, The Daily Mail reported that Judge Clifford A. Brown sentenced Sgt. Daniel Perry for an insane 25 years.
During the George Floyd protests in Austin in July 2020, Sgt. Daniel Perry acted in self-defense and fatally shot a protester named Garrett Foster, who was associated with Black Lives Matter/Antifa.
Even rapists and murderers usually get more lenient sentences than this.
The morally corrupt prosecutor Guillermo Gonzalez asked for this sentence, as he claimed without evidence that Perry is a "loaded gun, ready to go off at any moment."
Governor of Texas, Greg Abbott, has expressed his intention to pardon Perry; however, it is not guaranteed at this point.
As noted by The Daily Mail, the Texas state constitution restricts Abbott's ability to grant a pardon unless it's based on the recommendation provided by the state Board of Pardons and Paroles.
Below are the indisputable facts that demonstrate Perry's complete innocence:
During a confrontation in Austin in the summer of 2020 between a motorist and a Black Lives Matter-Antifa protester, two individuals fired shots. It was confirmed that the protester was fatally shot as a result of the incident.
Police say that the man who was killed, Garrett Foster, was armed.
During a late-night press conference in July 2020, the Austin Police revealed that Foster was carrying a rifle and may have approached the vehicle before the shooting took place.
Prior to being fatally shot, Garrett Foster said on camera that the "people who hate us" are "too big of p*ssies to actually do anything about it" when asked why he was carrying a rifle.
Here's an image showing Foster in a posture that looks like he was pointing a weapon at the driver: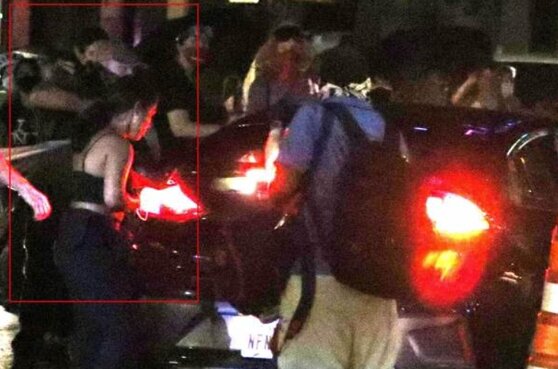 Here's a side-by-side video showing Perry coming to a complete stop before defending himself against Foster and his fellow thugs. Plus a video of Garrett Foster explaining why he was carrying a rifle.
WATCH:
Hopefully, the Texas Board of Pardons and Paroles will have the courage to recommend Perry's freedom, and Governor Abbott will follow through with his promise.
Share your thoughts by scrolling down to leave a comment.