Michael (Norah) Horwitz, a 34-year-old transgender man, has been charged with the brutal stabbing death of his father, Dr. Abbey Horwitz, a dentist from Virginia Beach, VA.
There has been minimal media attention given to this unimaginable violent crime.
The 68-year-old father of the transgender man, who was stabbed to death by his son, was found by the police in his residence with multiple stab wounds.
Emergency Medical Services pronounced him dead at 9:13 am. The stabbing reportedly started shortly before 9 am on Saturday morning.
According to reports, the alleged murderer is under suicide watch in the prison where he is presently detained in the men's section of Virginia Beach Jail, facing second-degree murder charges.
The accused murderer was a strong supporter of Black Lives Matter, as can be seen on his Facebook profile page: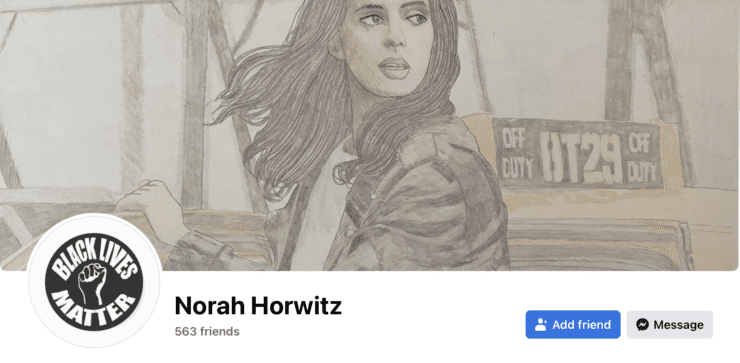 He was also an artist, sharing numerous drawings, including this particular one, which showcased his support for Black Trans people: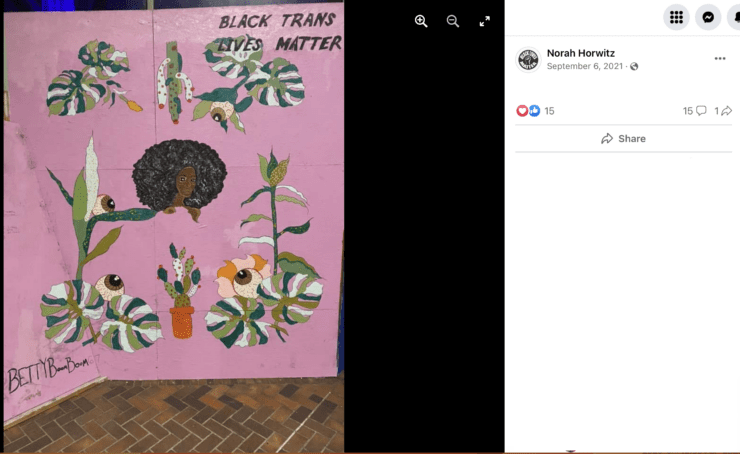 Dr. Horwitz recently retired from his practice and was honored with a retirement party by his employees, who appeared to have been very fond of him.
"He's been my dentist since I was eight years old. He was also instrumental in helping us start here, you know. He jumped right on board and gave us advice and came to our grand opening without us even having to ask him," said Michele Nielsen, a neighboring business owner.
"He showed us how to be a good boss, a good person," another one said.
Dr. Horwitz's practice was closed on Monday in mourning.
Friends and colleagues who gathered there described Dr. Horwitz as a generous man who always went the extra mile to help others.
As the Left attempts to impose the celebration of "Pride Month" on Americans, it is important to highlight the dishonesty of the mainstream media when reporting on violent crimes committed by transgender individuals.
Additionally, it is crucial to acknowledge the rigidity and intolerance of America's educators and Democrat lawmakers when they insist on using specific pronouns to identify individuals who determine their own sex or refuse to adhere to their woke ideology.
Why is the mainstream media ignoring the stabbing death of this prominent dentist by his son, who was transitioning to "become a woman?"
Share your thoughts by scrolling down to leave a comment.