A 14-year-old boy passed away over the weekend while participating in a 5K race at a high school in Florida.
The teenager, identified by his family as Knox MacEwen, reportedly experienced cardiac arrest while participating in the run at Everglades High School on Saturday morning, as informed by Miramar police to NBC6-South Florida.
Emergency responders arrived at the high school around 9 a.m. and quickly transported MacEwen to Memorial Miramar. Unfortunately, despite their efforts, they were unable to save him.
Later, the hospital officially declared him deceased, as reported by the news source.
The young man attended Western High School in Davie and was participating in a JROTC (Junior Reserve Officers' Training Corps) exercise.
The high school principal informed the school community about his passing and mentioned that grief counselors would be present on campus all week for students in need.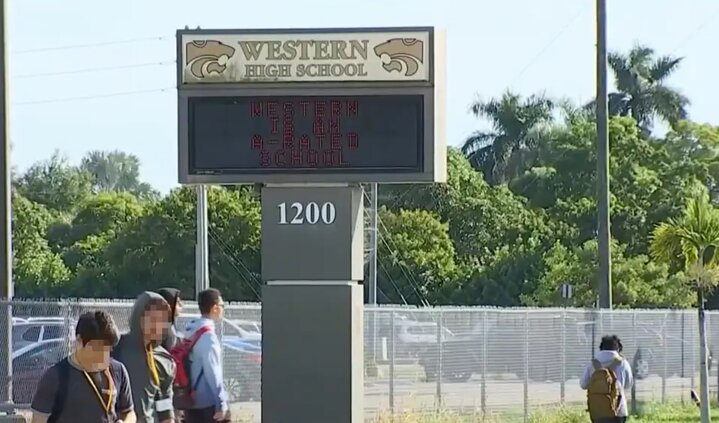 "One of our JROTC students passed away this morning after being transported to the hospital. I want to offer my deepest condolences to his family and loved ones, teachers, and classmates as they mourn this great loss," Western High Principal Jimmy Arrojo said in a message obtained by the local station.
MacEwen's pastor at Crossway Church in Cooper City said the teen was loved by many, making his death a far-reaching and devastating loss.
"Knox's dad said to me a couple of days ago, that Knox was the best of us, and I love that phrase because if you knew Knox, that's who he was, right, this is a teenager who when you think about him, you think of a loving kid, a caring kid, a funny kid," Pastor Jon Elswick said.
A family friend started a GoFundMe campaign that raised over $66,000. The funds will be given to the family to assist with funeral costs and enable the child's parents to take time off to cope with their loss.
The GoFundMe description also tragically notes that the teen's mother, Julie, "is still physically and financially recovering from a hard-fought battle with cancer this last year."
Share your thoughts by scrolling down to leave a comment.